Have you ever had a hard time remembering your dreams? The answer is probably yes since our brains are very prone to forgetting dreams. Our dreams hide some important secrets and patterns about our lives. Desires and fears of the unconscious mind can sometimes reveal themselves through dreams. That's why throughout history, humans paid close attention to their dreams.
If you are wondering about how to remember your dreams and how to keep them organized, you probably have also heard about dream journaling. We cannot show you a dream diary example now, because there are countless ways of keeping them!
Dream journaling, or dream diary, is the activity of keeping track of your dreams every day. You may not dream every day, though. However, the days you do dream, you wake up and write them immediately in your dream journal. This makes the process of remembering dreams easier in many ways.
First of all, if you make a habit out of it, your brain will program itself to remember more details about your dreams more and more every day. The best thing is, you do not have to keep a hard coded dream journal!
A digital dream journal is beneficial in many ways. You can keep it with you all the time, and you can update your dreams anywhere you want. A mobile dream journal like the dreambook app accompanies you throughout your day. This dream app is the most demanded online dream diary.Thanks to this app, you do not need to carry a notebook and pen everywhere you go!
4 Benefits of Dream Journaling
You may be wondering, why keep a dream journal? Well, actually, there are many benefits of a dream journal for every kind of person. Firstly, as humans, we all dream. So it's an activity everyone can benefit from. Secondly, dreams are not random.
Every dream you see, and every person or object in it have meanings. They all point out something bigger about your personality and desires. That is why many people are deciding to dream journals. Now, let's look at some of the most important dream journal benefits.
1. Reveals Secret Patterns About Your Life
This is one of the best benefits of keeping a dream journal. If you start dream journaling and keep up the work in a steady manner, you will see some patterns emerging from them. Repeating objects, people, places… All of these are trying to say something to you. After a while, you can start making sense of some of these signs, and you can use them to help your 'awake self'.
For example, if you keep seeing a person you had a fight with, through your dream journal, you realize that you have to come to terms with the situation. Most importantly, these hidden factors can be the reason you feel bad from time to time. You can also analyze what some of the symbols mean in your dreams.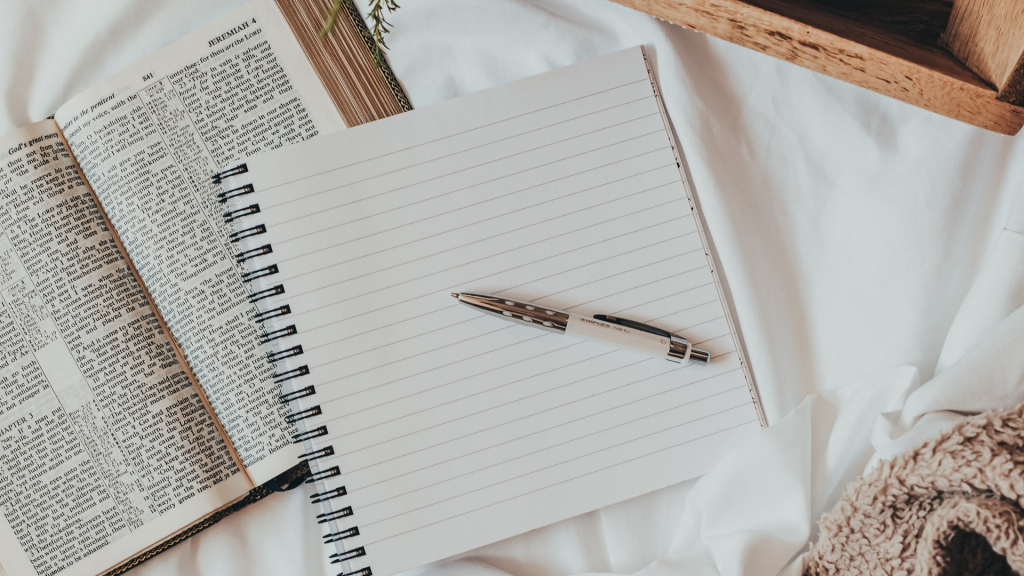 2. Gets The Creative Juice Flowing
If you are an artist, or just interested in art, you have probably had an 'artist's block'. That is, when you are out of creative fuel to boost your artworks. This is a common thing for artists, and dream journaling can help.
When you're asleep, your subconscious mind comes up with solutions to specific issues or questions, and brings into the forefront all the random, little things you see or hear throughout the day. The artist of dreams, Salvadore Dali was highly influenced by his dreams- and that is no coincidence. Your dreams can have powerful symbols waiting for you to put them in your art.

3. Improves Lucid Dreaming Skills
One good reason to maintain a dream diary is to enhance your lucid dreaming skills, which helps you control your dreams while you're still awake. Lucid dreamers are able to see and manipulate the setting and world of their dream.
Lucid dreamers think that their creativity is enhanced when they are able to recall and combine real-life experiences, since they will then be documented in their dream journals.
Lucid dreaming is about being able to control your dreams. It is a powerful tool to explore your subconscious since you can do almost anything while you are lucid dreaming. However, it is not an easy thing to do. In order to lucid dream, you have to practice daily.
People who want to recall and have lucid dreams frequently keep dream diaries. When you write down your dreams, you improve your dream recall, which is defined as the capacity to remember dreams. It is common for people to put their dreams into paper and to look for dream signs, or recurrent motifs, as possible signifiers of their dreams. Although your dreams may change each day, maintaining a journal may help manage your memory when you're dreaming.
4. Helps To Cope With Anxiety
You may have realized that more than half of our dreams are stressful and anxious situations. That is because our brains train themselves through dreams: they can in some sense test what to do in these situations. Through dream journaling, you get control of your dreams.
You can see what is most relevant to you and what causes stress throughout your life. By pinpointing these patterns and situations, you can develop a more healthy relationship with them.